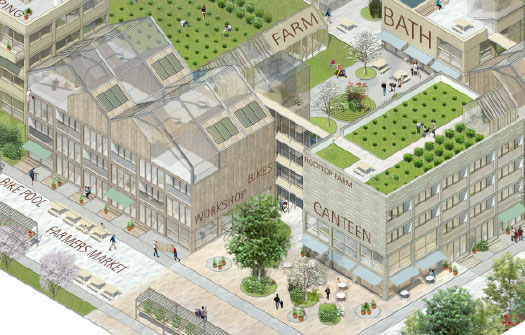 Kjellander + Sjöberg: Nordic team finalists in Malmö
Kjellander + Sjöberg has been selected as one of the four finalists in the design competition Sharing for Affordable and Climate Smart Living. The competition aims to find climatesmart solutions for Sege Park which will within ten years become Malmö's new showcase for sustainable urban development, comprising 800 new housing units.
Sege Park is one of six in the Nordic competition series The Nordic Built Cities Challenge. K + S has together with the Danish landscape practices Sted and Bogl, along with LTH students and Atkins consultancy, developed the proposal It Takes a Block. It focuses on the lifestyle aspects of creating a sustainable society and how it can be supported by the built environment. The second phase of the design competition will be carried out in the spring of 2016, in parallel with a land transfer competition for the area, offering a possibility for collaboration across both processes. The four finalists will be exhibited at the Form/Design Center in Malmö from 3rd February until 6th March 2016.
Read more about Sege Park on: www.ksark.com





Sustainable lifestyles in a climate-smart block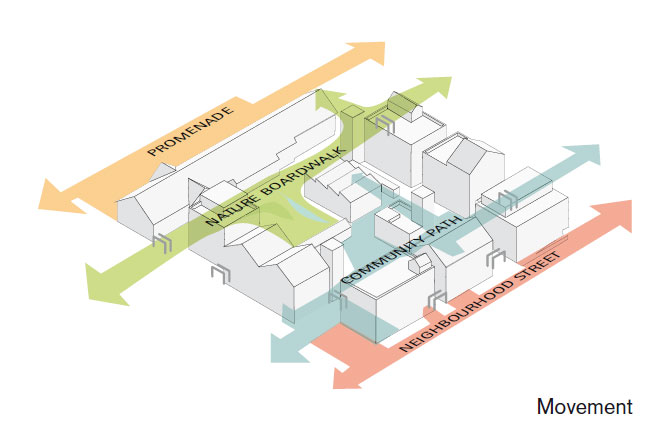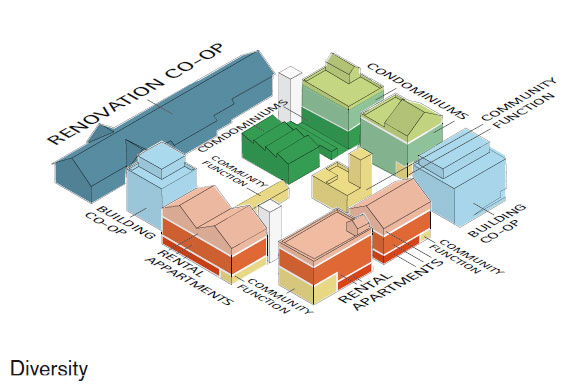 +